Philips to sponsor Society of Radiographer's Radiography Awards 2019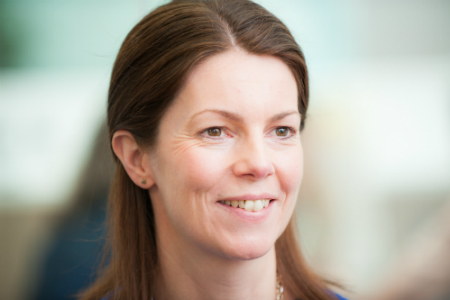 Royal Philips has announced it is partnering with the Society of Radiographers to sponsor this year's Society of Radiographer's Radiology Awards 2019. The awards will reward the hard work and dedication of radiographers in the UK.
"Imaging innovations impact the way radiographers work and communicate with their patients, which is at the very core of patient care," said Jodie Bridge, business leader precision diagnosis UKI (pictured).
"That is why this year we are not only proud to sponsor these awards, but also to champion the addition of new awards that will recognise an individual and also teams who have made exceptional efforts to understand what matters most to patients. This type of behaviour exemplifies the profound impact radiographers and their work have on patients every day, and deserve to be widely championed."
Richard Evans, the Society's chief executive officer, said: "The field of radiography owes so much to the talented specialists who have dedicated their lives to helping and supporting others.
"Radiographers are vital to providing extraordinary patient care today and to the future of the NHS, particularly as more emphasis and demand will be placed on the services our radiographers and radiologists provide. Thanks to them, serious illnesses like cancer, heart, lung and brain diseases and multiple sclerosis are diagnosed, enabling patients to secure access to the care they need. We are delighted to recognise their extraordinary efforts through these awards and provide well deserved recognition and gratitude."
The SoR's Radiography Awards 2019 will announce the UK Radiographer of the Year, the Radiography Team of the Year and two Student of the Year Awards, diagnostic and therapeutic. This year's Radiography Awards will take place on 6 November at the Royal College of Physicians of London at Regents Park.
Other News