Medstor Module Carts – Enhancing The Healing Environment In Children's Wards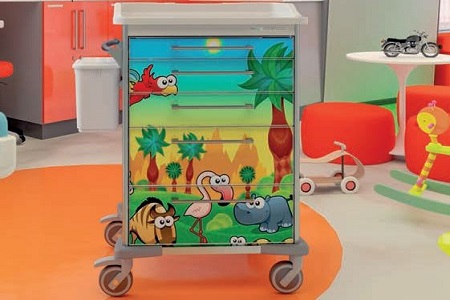 Receiving treatment in hospital can be a stressful experience, especially for children. Medstor has developed a special mobile module cart for children's wards that uses bright colours and cheerful cartoon-style jungle images to help distract the young patients from the treatment they are receiving, making a potentially difficult time a little easier.
The Medstor graphic design team started by researching the colours and shapes that appeal to children, developing a jungle scene featuring a friendly-looking group of animals – a parrot, flamingo, boar, hippo and snake - anthropomorphised with big eyes and happy faces to make them as approachable as possible. Primary colours and a simple background draw the eye in, allowing the child to build their own story around the characters.
The design was then transferred to a transparent PVC film containing antimicrobial agents and coated with a pressure-sensitive acrylic adhesive, specially designed for use in areas that require a high level of hygiene. The film has high adhesive properties so sticks immediately and permanently, with no risk of peeling, cracking or tearing to create hard to clean places where dangerous bacteria can thrive. It is resistant to solvents and most chemicals, making it capable of withstanding regular and rigorous non-abrasive cleaning. It has no allergenic or irritant potential, so is absolutely safe for use around young patients.
As well as being fun to look at, the unique carts offer outstanding functionality. General medical consumables can be stored, identified and accessed easily, then taken to the point of care when needed. Lightweight and robust, the carts also provide a useful hygienic work surface. A fully welded base frame and antistatic castors with locking brakes ensure manoeuvrability and safety in use.
"Being in hospital can be a miserable time for a child. We wanted to do something to help and came up with the idea of the children's cart – an item that hopefully brings a smile to the face of young patients and also makes the clinical team's work easier by keeping everything to hand, all tidily stocked and ready to go."
Allison Seabourne: Sales Director, Medstor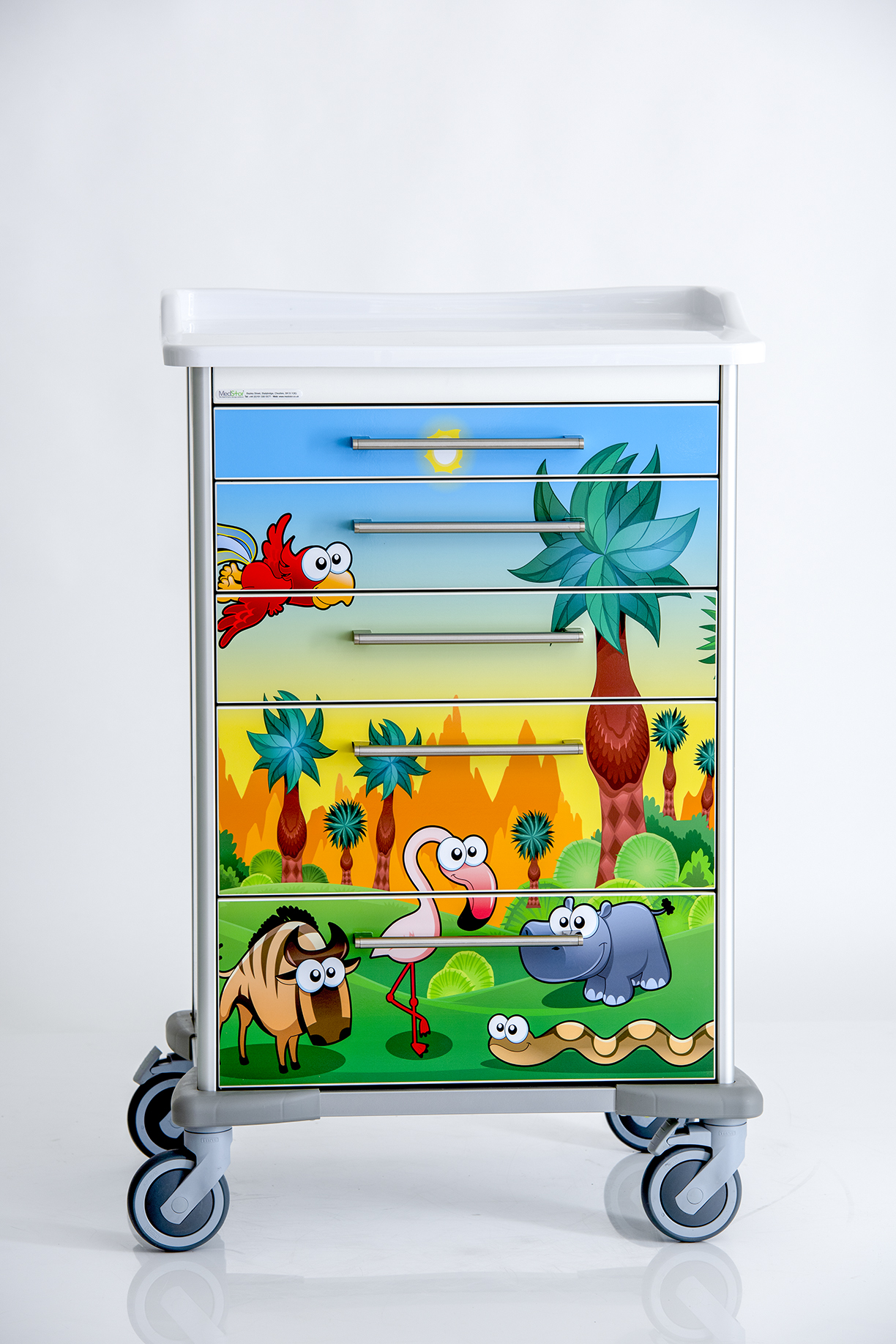 See more about Medstor: Stamford Products Limited
Other News
Featured Supplier

Howard Wright is an award-winning leader in the design, manufacture and distribution of medical beds and stretchers. This was achieved through a philosophy of continuous improvement and by following the company's guiding vision – to make care safer and easier.