Integrated workflow system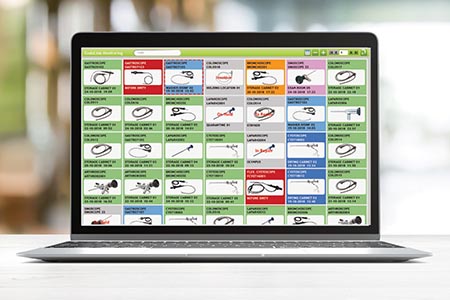 The Canexis integrated workflow solution from Cantel links data and decision-making to support the efficient operation of critical hospital departments.
Canexis Endoscopy Solution allows users to monitor every step of the patient's experience in a department, to support quality patient care. The traceability, ownership and accountability that the software delivers helps support patient safety and infection prevention.
The system was developed in close collaboration with endoscopy experts to create a high quality, user-friendly tool that enables users to always execute best practices. It is designed to be flexible and configurable to support workflow requirements.
It enables users to determine the status and location of an entire endoscope inventory, at a glance, with the endoscope monitoring dashboard. This provides information on which endoscopes are ready for use, which endoscopes need to be reprocessed, and enables users to track which endoscopes are out for repair and see trends over time to help make repair vs. replace decisions.
Other News
Featured Supplier

As the UK's leading provider of hospital engineering, decontamination and estates & FM training within healthcare, Eastwood Park's accredited training is delivered to NHS Trusts and private medical organisations not only within the UK but worldwide.