OrthoD Group Ltd announces global rebrand to Summit Medical Group Ltd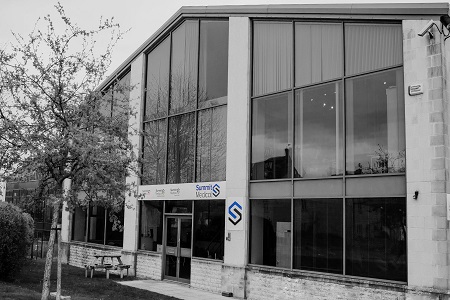 OrthoD Group Ltd is delighted to announce the launch of its global rebrand to Summit Medical Group Ltd. The new Group website, refreshed logo and messaging capture the continuing evolution of the brand's purpose to 'support healthcare for better patient outcomes'.
The new Summit Medical Group Ltd brand embraces all the Group divisions (Surgical, Infection Control including Marlux Medical, and Sports Medicine), to project a uniform business identity across all of the 40 plus international markets where the brand distributes.
Daniel Bee, Chief Executive Officer comments:
"Our new Group brand represents a significant milestone in our global aspirations. Our investment in new technology and product development is at its highest in the history of the company and the new Group brand 'Summit Medical' will showcase our expertise in continuous innovation in the global medical devices market"
Rachel Carr, Head of Sales & Marketing comments:
"The rebrand is a demonstration of our commitment to maintaining our position as a global leader in the provision of quality medical products. Summit Medical Group Ltd represents an exciting new era for the company, one which will accentuate our dependable values that the brand represents to caregivers and their patients, so they can place their trust in Summit Medical Group Ltd to help them get back to their best"
Summit Medical Group Ltd has already begun the rollout of its new brand through communications with all of its worldwide distributors.
Other News
Featured Supplier

Bender UK is part of the Bender Group, a global family owned company with a history of technology innovation in the design and manufacture of electrical safety solutions.
Established since 1997 - Ulverston based Bender UK is highly regarded for its expertise as a leader in the design, supply, installation and service of turnkey operating...